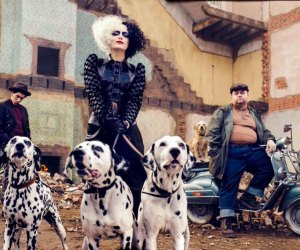 Movie Premieres and New Series To Stream in May: What To Watch on Netflix, Disney+, PBS, & More
As we begin to emerge from pandemic hibernation, and movies start to return to movie theaters, one thing that may be hard to let go of is watching new releases from home. This month still has a few treats for home viewing, though, so let's catch them while we can! First and fourthmost, Disney is not missing a chance to say May the 4th be with you, releasing its much anticipated animated series Star Wars: the Bad Batch on Star Wars Day. If anyone at your house is really hyped up for this intergalactic release, try a few of these Star Wars Day activities to make the premiere more of an event.
Speaking of big Disney releases, we have to wait for the end of the month for the other big Mouse House streaming premiere, Cruella, when we finally find out what that whole Dalmatian obsession is about. In the meantime, there are still new episodes rolling out of Big Shot, and the premiere of The Mitchells vs. The Machines is the last Netflix release in April.
We can also look forward to a new series for preschoolers on PBS in May, new adorable nature films from NatGeo and Discovery+, some treats from Pixar, and the star-studded Vax Live concert in support of getting vaccines to everyone around the world—definitely something to sing about.
Looking for more fun ways to entertain a family at home? Check out our Virtual Entertainment Guide.
Read on for our top streaming picks in May!
Places featured in this article: