For over a decade, parents flocked to Tribeca for top-notch schools and huge loft apartments, even if it meant giving up some of the amenities found in more established neighborhoods. There's certainly no lack of family friendly features now! With action-packed parks, delicious restaurants, and tons of kid-approved spots and attractions, Tribeca offers the best of city living while somehow maintaining an almost small town vibe that residents can't get enough of.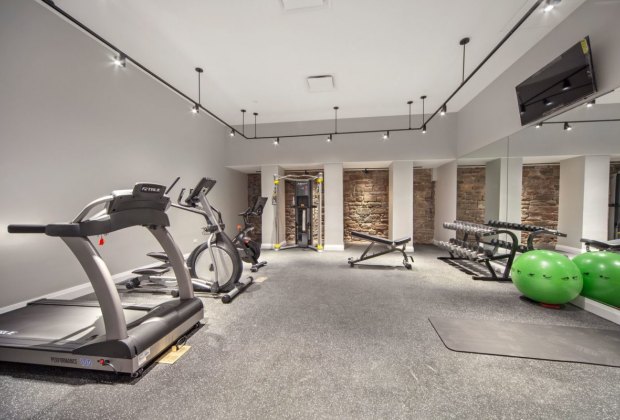 Likewise, instead of the rough loft spaces of the past, families can now opt for luxury buildings, like our sponsor 6 Cortlandt Alley, with enviable perks. This boutique condominium features a cyber doorman, a parent-approved private gym with Peloton bikes, a resident's lounge for the whole fam, spacious storage units available for purchase, and even a cold storage room to keep up with your sanity-saving grocery delivery addiction.
With all of these offerings, families moving to Tribeca nowadays can have their cake and eat it too. Read on for some of the things that make this happening hood an out-of-this-world place to raise your kids, and learn about a rare auction offering high-end Tribeca condos at seriously marked-down prices.